Mark C. DiVincenzo
Vice President & General Counsel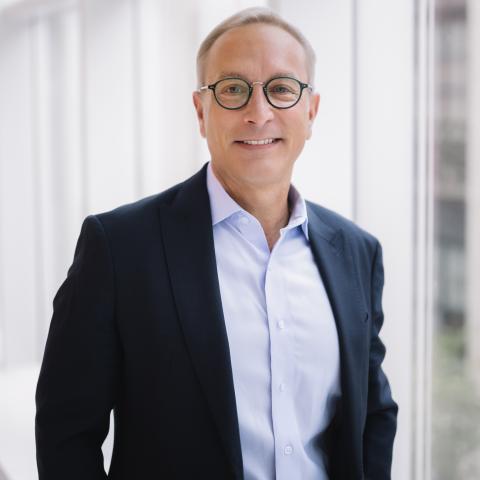 Mark DiVincenzo is MIT's Vice President and General Counsel. In addition to serving the Institute as its chief legal officer, he is a member of the President's senior leadership team and senior advisor to the President. He is also primarily responsible for Institute policies, and oversees the Institute risk management and compliance functions.  
Mr. DiVincenzo joined MIT in 2001. He served as MIT's Deputy General Counsel from 2007-2015. Mr. DiVincenzo graduated from Boston College with a BA in Political Science, magna cum laude, and the Cornell Law School, with a JD.
Mr. DiVincenzo currently serves as a member of the Oversight Board of the BU/MIT Startup and Technology Law Clinics and the AAU General Counsel Steering Committee.  He chairs the underwriting committee of the Risk Management Foundation of the Harvard Medical Institutions, Inc. He served on the Board of Directors of the National Association of College and University Attorneys from 2019-2022 and as a co-chair of the College and University section of the Boston Bar Association from 2016-2018. He is also a board member of The Wily Network, a non-profit organization supporting college students who are working toward their degrees without family support.

Practice Areas
Mark DiVincenzo specializes in the following practice areas.