Meghan McCollum Fenno
Executive Director, OSATT Core & Counsel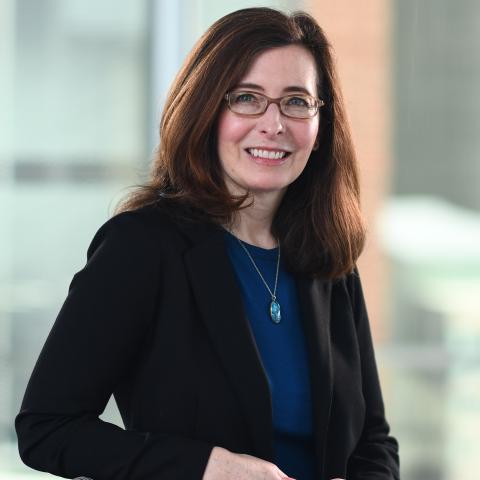 Meghan McCollum Fenno joined MIT as Counsel in the Office of the General Counsel in July, 2017.  Ms. Fenno advises the Institute on all aspects of intellectual property, including patent and copyright licenses, and on research collaborations.  She also handles other business transactions and provides advice on policy matters.  Additionally, Ms. Fenno is the Executive Director of OSATT Core.
Prior to joining MIT, Ms. Fenno was the Director of Technology Transactions in Harvard's Office of Technology Development, where she provided advice on structuring and negotiating industry-sponsored research collaborations and technology licenses.  Prior to her six years at Harvard, Ms. Fenno was an Associate Counsel in the Office of the General Counsel at the University of Massachusetts, supporting its technology transfer and research offices on intellectual property, contractual and policy matters.  She has also worked for the Commonwealth of Massachusetts Executive Office of Health and Human Services as in-house counsel, and as an associate at Choate, Hall & Stewart, and Saul Ewing LLP. 
Ms. Fenno holds a J.D. from Northeastern University School of Law and an A.B., cum laude, from Wellesley College.
She is a member of the National Association of College and University Attorneys, the Association of University Technology Managers, the Licensing Executives Society, and the Boston Bar Association.
Practice Areas
Meghan McCollum Fenno specializes in the following practice areas.