A.L. (Lorry) Spitzer
Counsel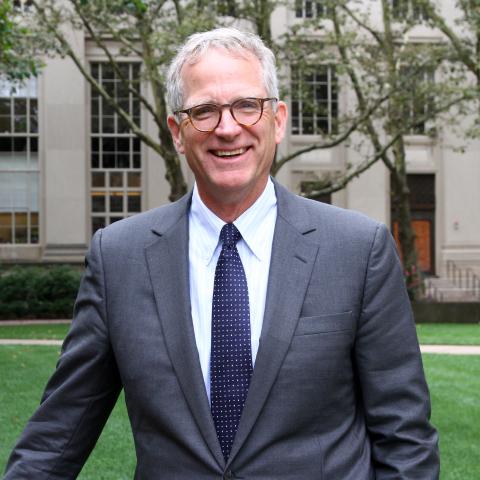 Lorry Spitzer joined MIT as Counsel in August, 2017.  He handles a wide variety of tax, charitable giving and corporate governance issues at the Institute, including joint venture agreements, gift agreements, analysis of unrelated business taxable income issues, tax assistance for MITIMCo, and internal tax issues involving employee benefits and other payroll tax issues.
Prior to becoming a partner at Ropes & Gray, LLP in 1990, Lorry worked for the Office of Tax Policy at the U.S. Treasury.  He has been an adjunct professor of tax policy and tax exempt organizations at both Boston College Law School and Harvard Law School.  He is an active member of the National Association of College and University Attorneys, the American Bar Association and the Boston Bar Association.  Lorry is also a member of the NYC-based Nonprofit Forum, which is sponsored by the National Center for Philanthropy and the Law.  Lorry has published numerous articles involving tax policy and tax exempt organizations and is a frequent speaker on these topics.
Lorry is a graduate of Yale College and Boston College Law School, magna cum laude.
Practice Areas
Lorry Spitzer specializes in the following practice areas.